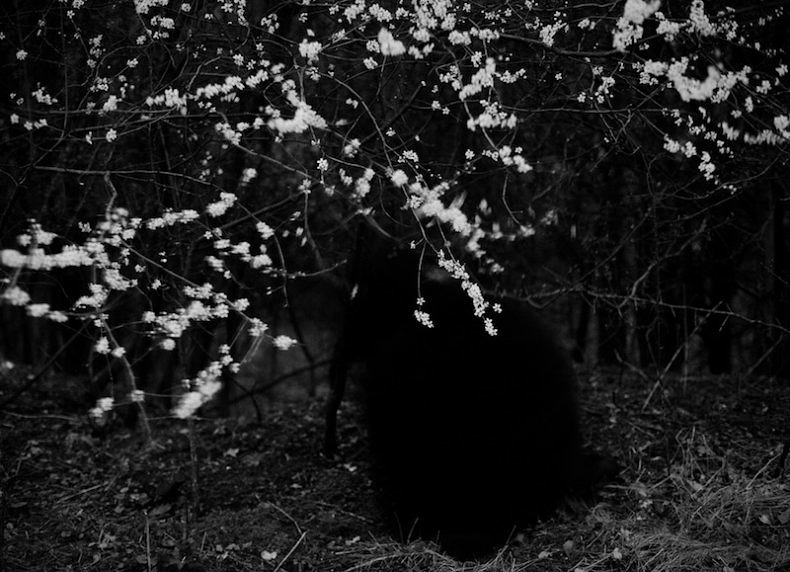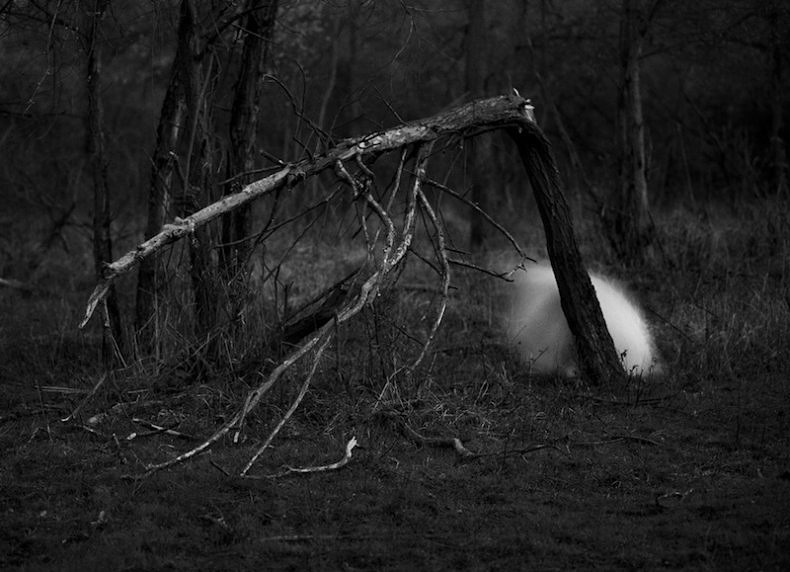 These are series of amorphous self-portraits made in twilight landscapes of urban forests.
Every image shows or hides my own body as a formless motion shape whirling into the landscape.
I use different locations, all within urban area not far from my house.
These places are recognizable and boring to me during the daylight and unknown and weird in the dark.
The original attempt to make an image of that second side, led me to the ritual when for 10 seconds of camera exposure
I become an element of the wild-land, the same as a dead tree or a pile of grass.
All images ©Aleksei Kazantsev