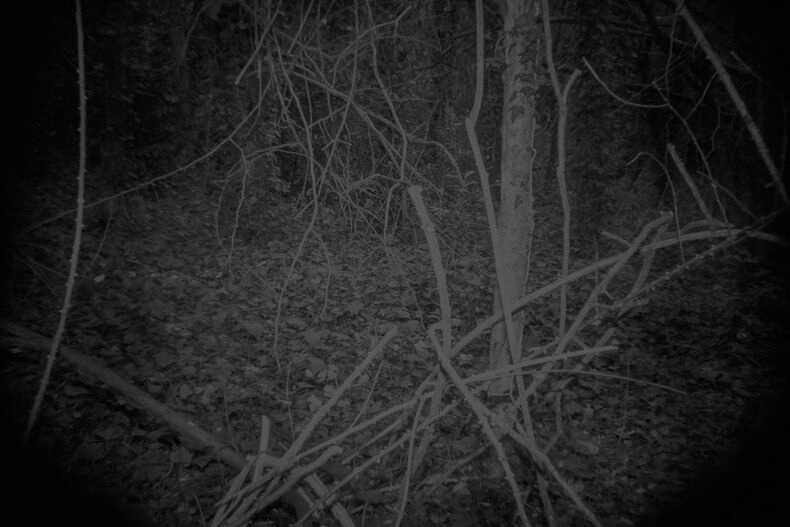 Once part of an Edwardian children's hospital, a path has now been cut
through the wood and the hospital buildings converted into housing. Light
from these modern homes is never far from view, and yet, babies' cries in the
darkness seem to come not from where but from when.
The Wood Yields 10 Swine investigates the relationship between landscape,
memory and the darkness inherent in the photographic process. The 19th
century neurologist Jean-Martin Charcot used flash photography to activate
symptoms in his so-called 'hysterical' patients. Might an 'hysterical'
landscape's latent history not also be woken by intervention?
All images ©Andrew Youngson