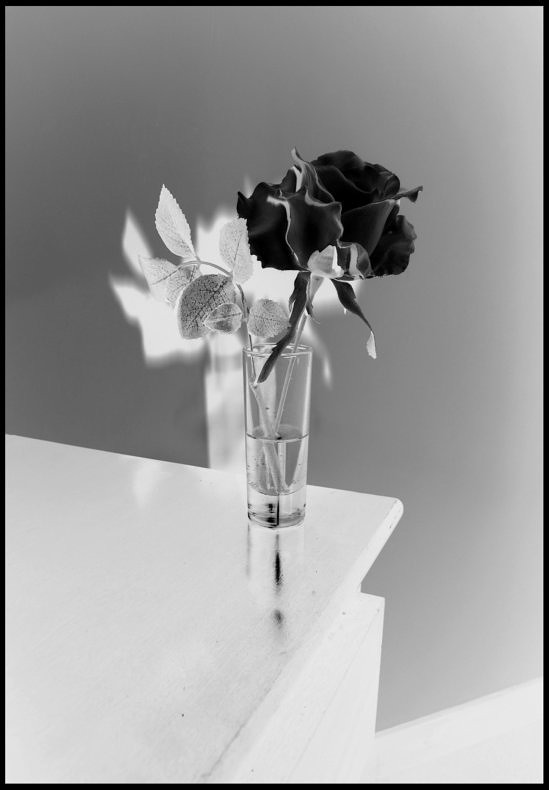 NEGATIVES… for Fun with Clare Strand's Photography (Multipress, 2019) continues Strand's ongoing concern with the circulation and distribution of photography as an accessible medium, by making her own private photographs freely available to the reader as reproduction negatives therefore inviting their own interpretation. In doing so, Strand challenges the standard protocol of art editioning, distribution, and ownership. The work is also intended to reference the casual distribution and permissions of personal images made commonplace by our everyday social media platforms.
NEGATIVES… for Fun with Clare Strand's Photography presents everyday imagery of often singular commonplace objects – a balloon; pairs of disembodied legs; wrapped parcels or a bottle; pills or berries in an outstretched palm. The reader can choose to dismantle the transparent pages of the zine, using the negatives to print from and create their own Clare Strand photographic series, or to leave it intact, retaining the original layout of the publication, itself an art work in its own right.
In this modest but beautifully made zine, produced as the 24th of Angle, the 90-part publishing project by Norwegian book publisher Multipress, Strand poses key unanswered questions about issues of ownership and the rights of her work by launching them into an ungoverned collective space. NEGATIVES… for Fun with Clare Strand's Photography is also an exercise in collaboration inviting the reader to aid the completion of the art work.
Focusing on photography in its many forms over the past two decades, Clare Strand has worked with found imagery, kinetic machinery, web programmes, fairground attractions and most recently, large scale paintings. She rejects the subject-based qualities and the immediate demand of information, so often associated with the photographic image, and, instead, and without apology, adopts and welcomes a subtle, slow burn approach.
-Courtesy of Parrotta Contemporary, Cologne/Bonn
All images ©Clare Strand