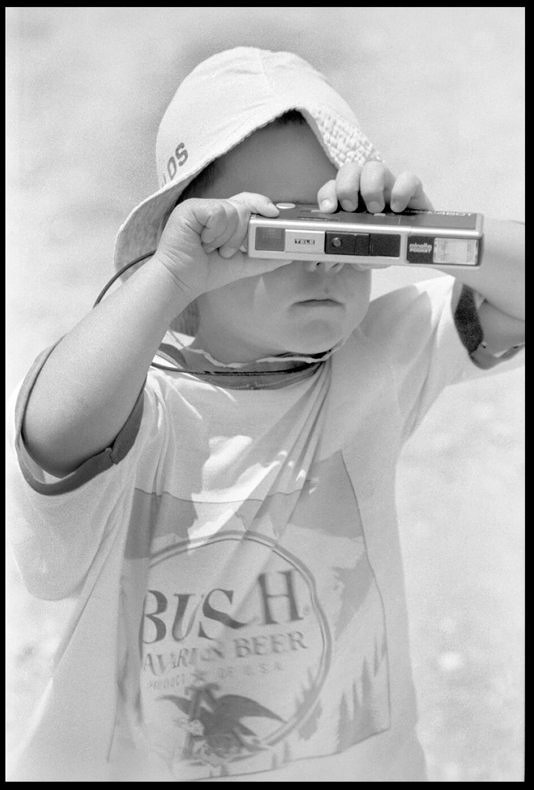 These were the usual quotes of the photographer. Hundreds of "negatives" were passing in front of my eyes and I couldn't figure out anything. Was I picking out images from a project, or from a lifetime? At first as I was looking at the pictures, I recognized people, snow, seas and kites, real bygone days. At first. But was, any of these true? Was there anything beyond the illusions that a camera generates? In one picture a child with a BUSH shirt is taking a photo of us, looking at a lie, thirty years later. I've been thinking that I recognized a past I never knew – but how is that even possible? As an observer, I was also caught in a loop. I got even more confused. A copy of a representation was leading me to this day. Ι squinted for a while and decided not to continue. A car passed outside the house and through the window the song "Kythera" was loudly playing .
I quickly gathered my stuff and left.
To anyone who has not understood, this archive belongs, to Dimitris Chatzimarinakis. I do not know what he had been thinking. It's been so many years that I have lost him myself.
Yannis Karpouzis
Pagrati, February 2017
All images ©Dimitris Chatzimarinakis