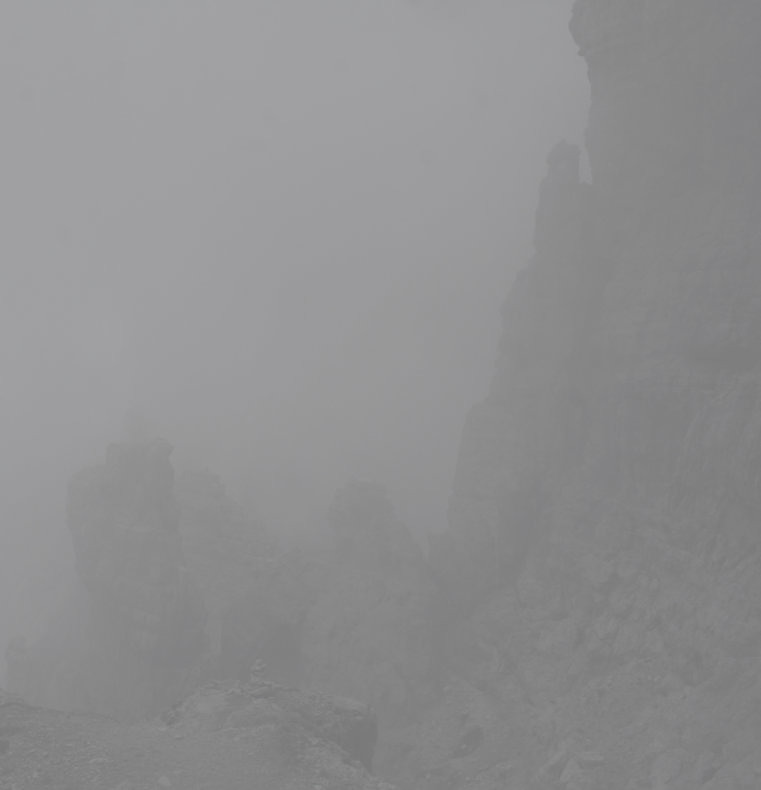 Dolomite is a cycle of twenty-one pictures taken at high altitude in Trentino Alto Adige, the author's family's native land between 2012 and 2013.
They document the matter and celebrate its characteristics. Stone becomes an object for formal researches intended to emphasize, each time, different aspects of matter.
The monolithic materiality of stone is caught in its bare structure where a slow and continuous process of "disappearance" , owing to natural phenomena, constitutes the landscape, the scenes described might belong to any moment in the history of the planet.
Different size have been proposed for this series to respect the conviction that is to the subject, with the rhythm contained in its forms, to suggest the framing.
All images ©Matteo Cremonesi