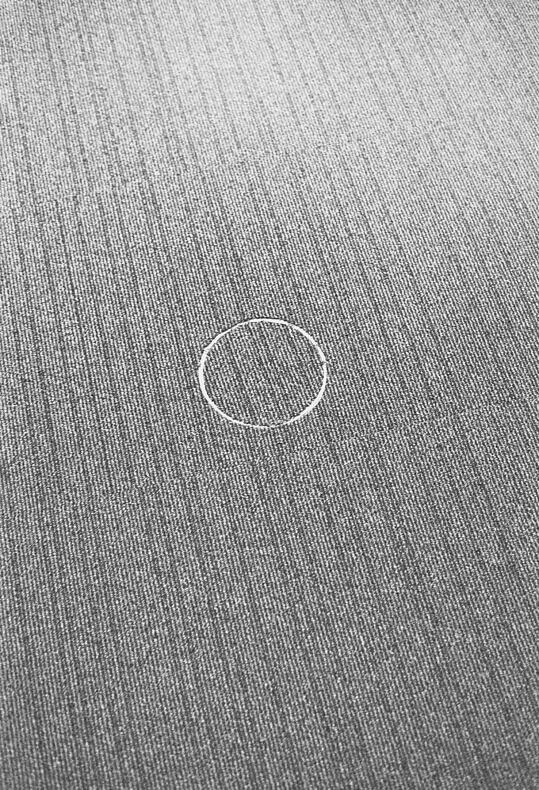 With the Rien, presque (2019/2022) series, without abandoning the experimental character and research on surfaces, my work becomes more ascetic and focuses more on observation and the frame, it combines with the geometric rigor of the abstraction and minimalism. This series is built obsessively during long wanderings in various urban and peri-urban perimeters, in Belgium, France, Romania, Holland, Japan… The resulting images are presented as a collection of found situations, even accidents . You just have to observe, provoke, compose… I work with the spaces as they are, without any staging, not to reveal any essence, but rather to document the particular experience of their ambivalent characters.
Rien, presque refers us to the public space in which I take fragments of images. We can see the inherent aesthetics of what surrounds us, the infra ordinary and the minimalist sculpture. Based on perceptual exercises, the images show interlockings and artefacts. These images somehow represent demarcations in the urban landscape that function like small installations, generated by human actions. I consider them a bit like catalysts of poetic resistance, a state of things at a given moment, time capsules illuminating the current world.
Finally, important components in my work: the forms of representation, whether at the level of the installation in the exhibition space or editorial. The in situ devices that I put in place are means of experimenting with games of scales, shapes and supports. The installation allows me to question and expand the possibilities of photography in a constant exploration of the potentials of the material through production techniques, formats and supports.
Editorial forms (artists' editions, artists' books, catalogues, multiples, etc.) are also things that I like, they are works in their own right and are the most affordable way to discover a work. The editions that I produce are designed alone, or in close collaboration with the publisher. The goal is to find a balance between content and form, to give meaning to the reading by deciphering the dialect and the phenomena of echoes between the images. Generally we practice by a game of editing in order to create a connection between the forms and thus open on a set of combinations, correspondences, even metamorphoses. Relationships become visible between images that initially seemed disparate.
All images ©Michel Mazzoni